Practical Chinese Graded Reader
实用汉语分级阅读丛书
本套丛书根据《汉语水平等级大纲》分为甲、乙、丙、丁四个等级,可以由学生根据自己的汉语水平来选择合适的分册。书中的文章多选自报纸、杂志和其他图书,内容涉及中国的现状和中国人生活的方方面面,可以帮助学生更好地认读汉字、记住更多的词汇,提高汉语水平,增加对中国的了解。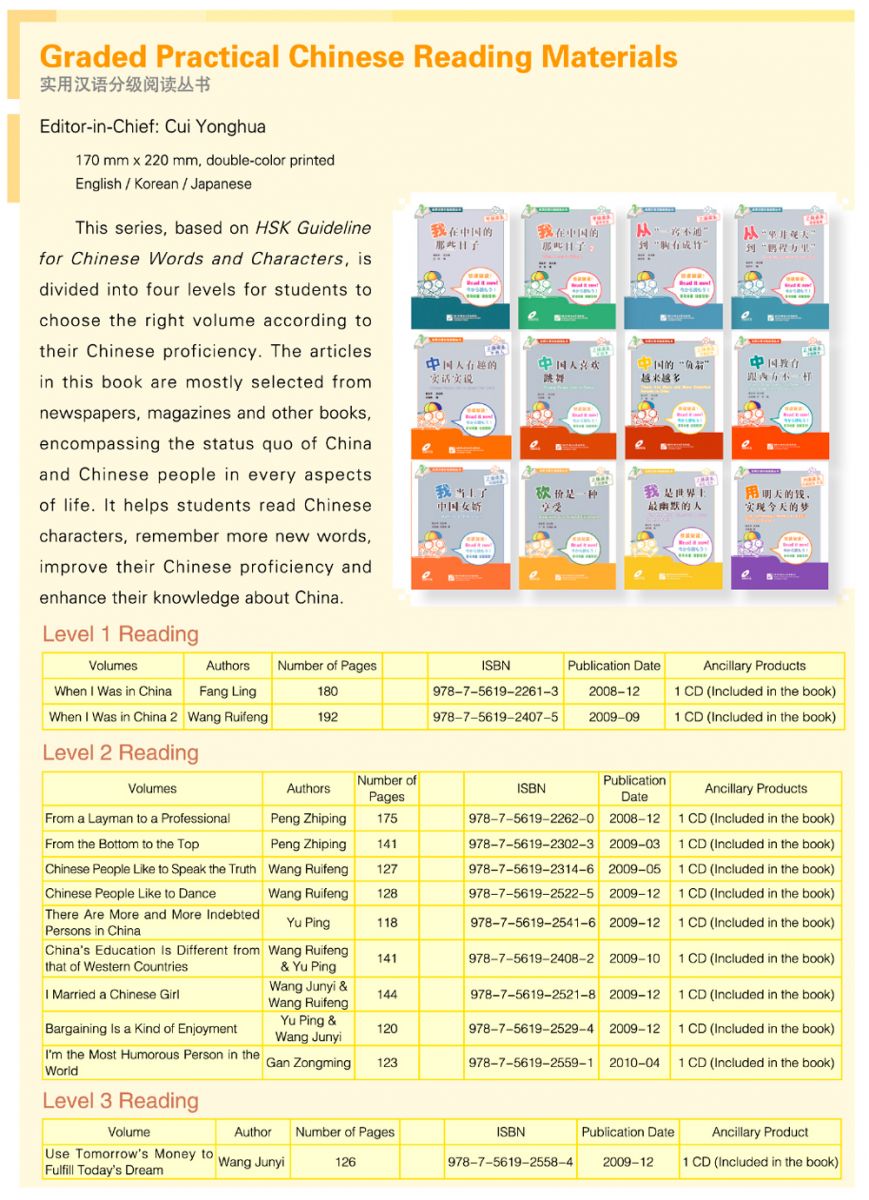 ---
---
Show 1 to 3 (of in total 3 products)
---
When I was in China 1 (我在中国的那些日子1) is part of Practical Chinese Graded Reader Series (Level 1) and is suitable for learners who have learned 500 Chinese words or have studied for more than 3 months. This book has altogether 20 compositions in Chinese characters; corresponding pinyin is given at each opposite page. Attached CD included.
This book has altogether 20 stories about Chinese idioms (chengyu), all idioms are selected from Chinese ancient fables or fairy tales.
This book has altogether 25 articles, all of which are about Chinese idioms. Arranged in chronological order, all the selected idioms are about the events or people that are against detailed and thorough historical settings.
Practical Chinese Graded Reader
---
Show 1 to 3 (of in total 3 products)
---